Global Mind Body Groups
Testimonials from Past Participants
Jeya provided workshops for District 5 Department of Human Services which included Child Welfare, Vocational Rehabilitation and Self Sufficiency Program staff.  Jeya's Mind-Body Skills workshop was very well received and much appreciated by staff. She was able to engage with participants of all skill levels in an approachable manner. Feedback from evaluations showed that staff took away the importance of mindfulness, breathing and self-compassion. They also mentioned that these skills learned will not only help them in their personal and professional lives, but they can pass along some of the techniques to the clients and families they serve.
I have worked with Jeya as her student in the Mind Body series as well as in a professional capacity seeing Jeya work with vulnerable people at the Trauma Healing Project. She is an exceptional teacher and practitioner. Jeya has a wealth of knowledge that she shares with kindness, compassion and patience. She creates a safe, nurturing space and is intuitive and aware of everyone while gently attending to the needs of those she is working with. As a teacher, Jeya is very empowering. I continue to use the skills I learned with Jeya to manage stress, stay grounded and present, and keep my body and mind as healthy as possible. I highly recommend Jeya in all that she does!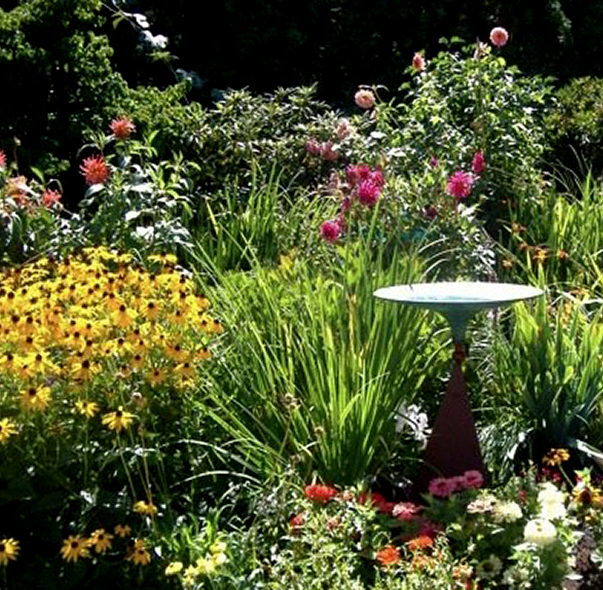 I feel more like "me" again. I am able to use what I have learned in all aspects of my life. I feel relaxed and motivated. I am able to take on the world!
I have learned to take a step back before I get too stressed and do the soft belly which has made my life easier and I am more accepting and happy.
I know the next time more acute stressors show up I have a bunch of new tools to utilize.
This group has given me coping skills for high emotional times at home. Has made all the relationships in my life better.
Future thinking is much less fraught with anxiety and worry. Also I feel that my goals are reasonably attainable (where as the same goals felt unattainable before)
Jeya was well prepared and caring of others no matter what we shared. I enjoyed never having to feel judged.
Jeya is a wonderful facilitator and holds space very well, making everyone feel safe and cared for. Jeya is very knowledgeable, responsive, and has a great amount of awareness.
Jeya is an awesome teacher. Provided a mirror of calm groundedness with a foundation of honesty and intuition. Able to go with the flow – flexibility in the teaching yet clearly staying to the core of it as the guide.
Thank you Jeya. Your grounding presence, compassion, deep listening, gentleness, authenticity, wisdom, vulnerability and awareness is Good Medicine.
Agradecemos a la Dra Jeya el compartir con los alumnos de la Maestría en Cuidados Paliativos de la Facultad de Medicina y Cirugía de la Universidad Autónoma Benito Juárez de Oaxaca. Esta experiencia que ha sido de gran utilidad para nuestro que hacer diario, pues a través de ella podremos ayudar y servir mejor. Las experiencias de meditación que tuvimos con la Dra Jeya fue increíble, a todos nos benefició mucho y estamos seguros que llevando estas prácticas lograremos obtener grandes beneficios para nosotros y nuestros pacientes.              Dr. Uria Guevara López – Presidente del Instituto del Dolor y Cuidados Paliativo, Oaxaca, México
With Gratitude
Thanks to all our past Participants!
I wanted to take a moment and thank all of our past participants for being a huge part of the Global Mind Body movement and for their generous testimonials. It is my mission to help others have healthier and more fulfilling lives. If you have received a benefit from these groups and would like to share feedback, please send me a message.
Jeya Aerenson, OMD